My husband grew up in Florida, yes you can call him a Cracker, and he always raved about his Grandmother's Fig Preserves. So we thought why not plant a fig tree. We planted the tree and it started producing right away. Now what? The only thing I know about figs is that they are in Newtons, but my husband insist they are sweet and make great preserves. Well, I was not in the mood to make a jam so I came up with this very yummy dessert.
Print It
2 - Figs, sliced
1/8 tsp. - Cinnamon
1/8 tsp. - Nutmeg, optional
1 Tblsp. - Brown Sugar
1/4 - Cognac, I used Claude Chatelier XO for my Cognac
2 - Puff Pastry
2 - Dollups of Vanilla Ice Cream
Dove's Chocolate Ice Cream Topping
Bake Puff Pastry's according to directions and set aside.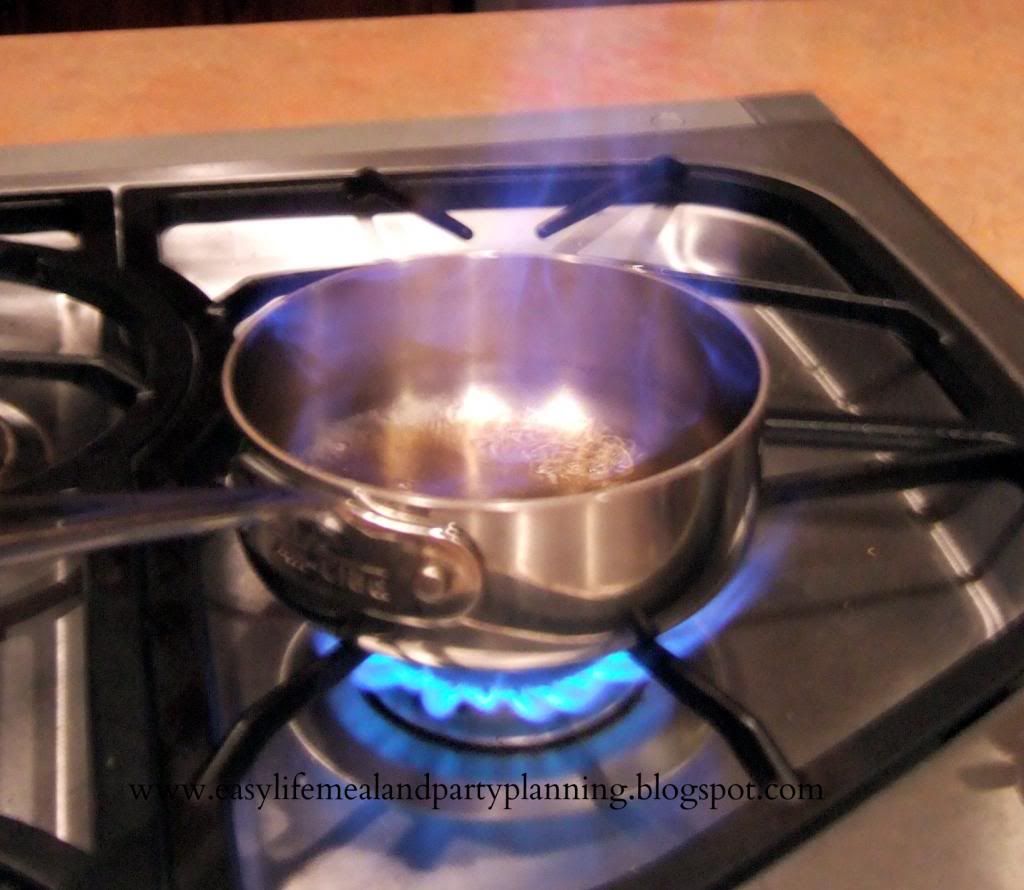 Slice the figs and lay them on tin foil. Mix Cinnamon, Nutmeg and Brown Sugar together and sprinkle on top of figs bake at 350 degrees for about 6 minutes, just until figs are soft and brown sugar has melted.
Place a scoop of ice cream in center of puff pastry
then place the figs around it.
Heat Cognac on stove until warm, then light it with a lighter. Flame the pan until the alcohol has burned off, the blue flame will die down.
Pour the remaining Cognac over Figs and ice cream, drizzle with chocolate and serve.
Authored by
+Shawna Williams
Never Miss a Post!!!
Subscribe to Easy Life Meal and Party Planning by Email
FOLLOW & SHARE

Tweet
Follow my blog with Bloglovin