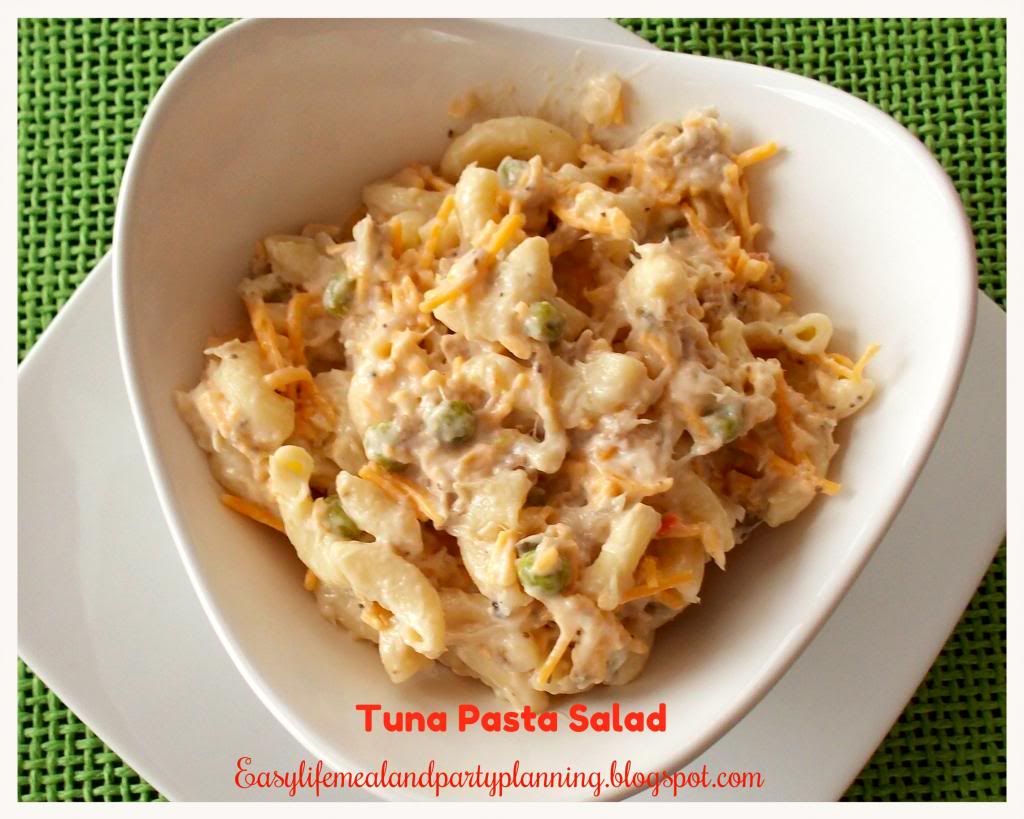 Tuna Pasta Salad is a wonderful summer salad. The combination of pasta, cheddar cheese, peas, tuna and mayo is just a winning combination and the tuna does not overwhelm the rest of the ingredients.
It is definitely my favorite salad to make for potlucks, picnics, holidays and as a side dish for company. It is always a big hit with friends and family and if I don't fix it then I hear about it.
It is also easy to make, can be made ahead of time and it is great as a leftover! Busy Just Got Easy!
Print Recipe
Ingredients

6 ounces of macaroni (small shell or plain macaroni)
7 ounce can of tuna
1 cup miracle whip
1 cup sweet pickle relish
1/2 teaspoon salt
1/4 teaspoon pepper
1/2 teaspoon celery seed
1/2 cup frozen peas
5 ounces finely shredded cheddar cheese
Directions

Cook macaroni according to package directions, drain and cool.
Mix tuna, miracle whip, sweet pickle relish, and seasoning together until well mixed.
Gently mix in frozen peas and cheddar cheese.
Chill in refrigerator until ready to serve.
Authored by +Terri Henkels
Thank you for visiting our blog - hope you enjoyed!
Would love for you to follow!

Tweet