The beginning of May I posted pictures of my newly built
raised bed vegetable garden
. Shortly thereafter, I planted my garden and I have been mesmerized by watching it grow in leaps and bounds. It helps that we have had a cool Spring and a lot of rain (I mean a lot). Between June 1st to-date we have received over 6 inches of rain which enabled the garden to grow very quickly.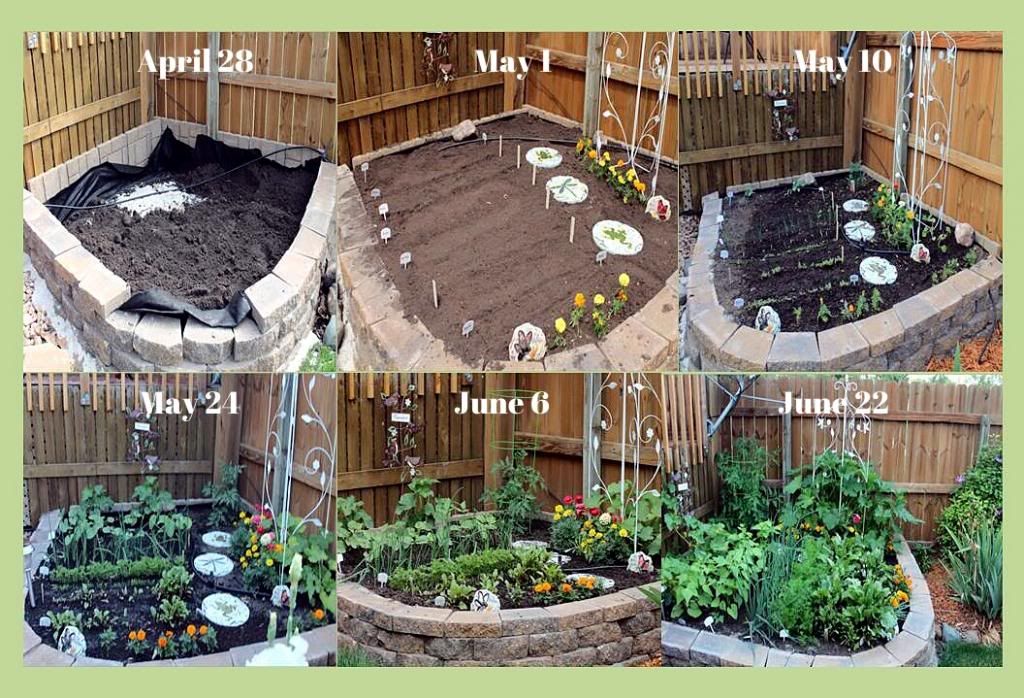 My beets are in front of the bed and they have been a challenge since the wild bunny that has lived in my backyard for the past year found he has a particular liking for the new sprouts of beets. He would eat them off to the nubs and I would have to reseed. Now I have varying sizes of beets which should be interesting when I am ready to preserve them. Bunny also liked to pull the newly sprouted onions out of the ground. I would find them lying around and have to replant them too. Throughout the month of May the bunny that I have been so enamored with sure caused me a lot of extra work and frustration!The summer squash, beans and cucumbers are all flowering so I have high hopes for the rest of the garden.
THE CULPRIT


(has lived in my backyard since being abandoned as a baby)
I was so excited about having a vegetable garden I converted a long-term raised flower bed into a combo herb (which I have never planted before), strawberry, pepper and flower bed.
I have already had a few strawberries but I have to be lightening fast in picking them before the birds eat them. I am just starting to learn how to preserve my herbs so that will be a future post.
Transitioning a flower bed to a herb & strawberry bed definitely did not put a dent in my flowers. Coming soon a tour of my backyard.
Authored by
+Terri Henkels
Thank you for visiting our blog - hope you enjoyed!
Would love for you to follow!

Tweet