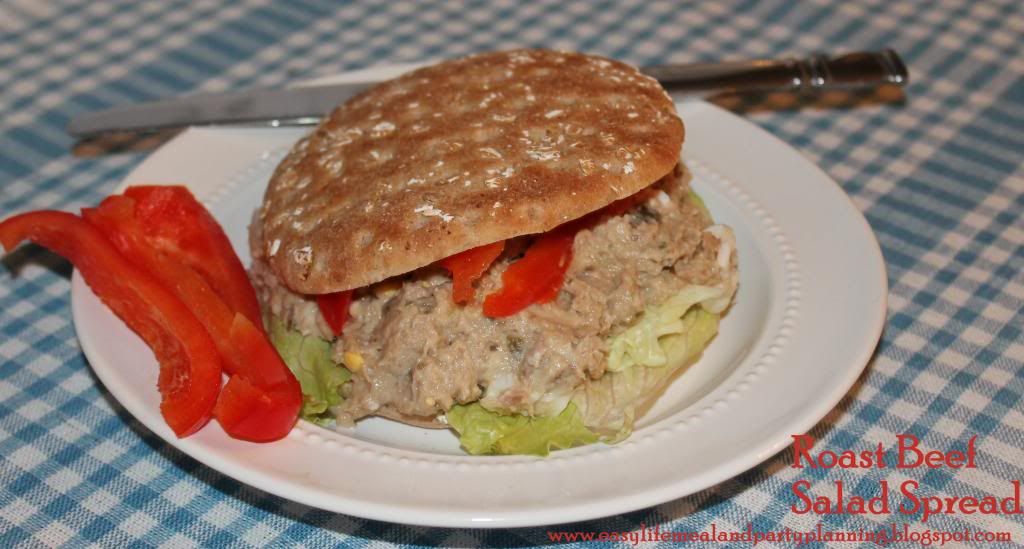 Roast Beef Salad makes an exceptionally great and unique sandwich but it is equally good just served as an appetizer to spread on your favorite crackers. Although it has all of the features of the standard tuna, chicken or egg salad, it is just different enough to stand out.
Tuna salad is a personal favorite but hands down I would take a roast beef salad sandwich over tuna salad any day. It is a great way to use left over roast beef, however, I purposely fix roast beef just so I can make this recipe. The great thing about this recipe is you can have a nice roast beef meal for dinner and the next day use the left-over beef to make another meal.
Print Recipe
Roast Beef Salad Spread
Ingredients
​8 ounces of minced or ground cooked roast beef (I use chuck roast but any type of roast works)
1/2 to 2/3 cup Miracle Whip (amount to liking - can also use mayonnaise)
2 tablespoons minced onion
2 hard-boiled eggs, chopped
1/8 cup celery, chopped (or 2 dashes of celery salt)
1/4 to 1/3 cup sweet pickle relish (to liking)
Grind or mince cooked roast beef. Add all ingredients and mix well. Serve on honey wheat thin sandwich buns.
Garnish with lettuce and pepper slices.
Or just serve it on crackers as an appetizer.
PLEASE FOLLOW & SHARE

Tweet